Brief biography: Jonathan Curiel is a writer and journalist in San Francisco whose honors include an American Book Award and an award from Columbia University's Graduate School of Journalism.
Extensive biography with links to sources (updated August 2, 2023): Jonathan Curiel is an award-winning author and journalist who has written widely about Islam, the Middle East, foreign affairs, visual art, film, music, and other subjects during a career that has produced two books and thousands of articles – and has also led to brief but formal associations with Punjab University in Pakistan, where he taught as a Fulbright Scholar; with Oxford University in England, where he was a Reuters Foundation Research Fellow; with UCLA, USC, and Whitman College in the United States, where he was, respectively, a lecturer, a Getty Arts Journalism Fellow, and an O'Donnell Visiting Educator; and with the United Nations, where he was a writing consultant.
Curiel is a former staff writer at the San Francisco Chronicle who has also reported and written for the New York Times, Wall Street Journal, Christian Science Monitor, Columbia Journalism Review, American Journalism Review, Salon, Tablet, The Wire in London, Detroit Free Press, Los Angeles Times, KQED (the PBS and NPR affiliate where he was an arts blogger for seven years), SFJAZZ's magazine,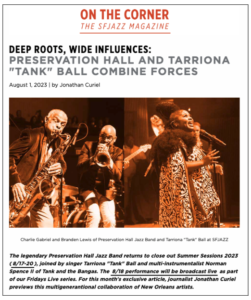 SF Weekly (where he was art critic for 11 years) and many other publications and media outlets. Curiel has interviewed and profiled some of the world's leading figures in the arts and global affairs; has regularly written about social issues, race, religion, and politics; and has reported stories from around the world – including the Middle East (Iran, Syria, Lebanon, Jordan, and Egypt); North Africa (Morocco and Algeria); West Africa (Mali's Sahara Desert, near Timbuktu); Pakistan; the Czech Republic; Japan; Mexico; Canada; and throughout the United States.
In the months after 9/11, Curiel reported for the San Francisco Chronicle from across Syria, Lebanon, and Jordan – as in his exclusive interview in Amman, Jordan with Leila Khaled, a prominent member of Popular Front for the Liberation of Palestine; as in his exclusive interview in Beirut, Lebanon with Grand Ayatollah Muhammad Hussein Fadlallah, who was Hezbollah's religious authority; as in his article from Hama, Syria about the Muslim Brotherhood and the Syrian government, and how Syrians were trying to move past the country's violent history; as in his story from Ein el-Hilweh, Lebanon about that country's largest, oldest refugee camp for Palestinians, which the International Committee of the Red Cross established in 1948 and which holds generations of stateless Palestinians; and as with his story from Amman, Jordan on how the Arab world viewed U.S. media coverage of U.S.-led wars compared to Al Jazeera's coverage – a story that featured interviews with people watching wartime media coverage from one of Amman's busiest cafes, and that featured an interview with Mohammed Ajlouni, the then-Amman bureau chief of Al Jazeera.
Curiel is the author of Al' America: Travels Through America's Arab and Islamic Roots. The book, published by The New Press in November of 2008 (and republished in paperback in November of 2009), is a cultural investigation that details the historic and current influence of Arab and Muslim culture on America, from the time of Columbus to the modern age. Among the areas covered: Islamic architecture and its melding into San Antonio's historic Alamo building, and its melding into New York's World Trade Center buildings that Osama bin Laden and his terrorists destroyed on 9/11; Arabic music and its indelible impact on The Doors, Bob Dylan, and the Jefferson Airplane; the historic connection between Islam's call to prayer (the adhan in Arabic) and Blues music; Persian poetry and its visceral sway over American essayist and abolitionist Ralph Waldo Emerson and other 19th-century figures whose writings are still taught and studied today; Americans' love for Arabic tattoos and Persian carpets; New Orleans' French Quarter and its prominent (and still visible) links to Islamic aesthetics; and Elvis Presley's and P.T. Barnum's deep, personal connections to Arab and Muslim culture – which are also still evident today.
Curiel traveled to New York, Connecticut, Michigan, Tennessee, Mississippi, Louisiana, Texas, and Southern California to report and write Al' America: Travels Through America's Arab and Islamic Roots. He also conducted a series of exclusive interviews with everyone from American and African scholars to U.S. cultural figures – as with The Doors' keyboardist Ray Manzarek, who told Curiel in 2007 how Jim Morrison and The Doors paid homage to the Muslim world through one of the group's iconic songs. Manzarek, who died in 2013, said it was the first time in his life – and in the history of The Doors – that a journalist had asked him about The Doors' longtime musical connection with music from the Arab and Muslim world. (In 2011, for a separate post-Al' America interview that focused on The Doors' popularity and Manzarek's shepherding of the iconic group, Curiel interviewed Manzarek live on stage in San Francisco. The California Institute of Integral Studies sponsored the talk, which it titled: "Inside the Music Box with Ray Manzarek of the Doors, in conversation with Jonathan Curiel." The event's announcement is archived here.)
Also for Al' America: Travels Through America's Arab and Islamic Roots, Curiel researched and interpreted connections that had never been widely reported in the media or in books – as in Christopher Columbus' professed indebtedness in the 15th century to Muslim navigators and in Columbus' lifelong use of Arabized Spanish, which happened at a time when Spain's rulers were at war with Islam and Muslims; as in the name "California" and its connection to the Muslim world and Spain's colonialism of America; as in the Islamic architectural connection to San Antonio's Alamo building and to New Orleans' beloved "French Quarter," which also happened via Spain, when Spanish colonialists established iconic buildings throughout America that mirrored and mimicked the Islamic-influenced architecture that had taken hold in southern Spain from seven centuries of previous Muslim rule; as in Elvis Presley's deep connection to The Prophet by Lebanese-American writer Kahlil Gibran – a chapter that featured an exclusive interview with Presley's former hairdresser; and as in the foundational connection between Arabic music and the iconic "surf rock" song by singer and guitarist Dick Dale called Miserlou.
In Curiel's exclusive 2007 interview with Dale – whose real name was Richard Monsour – the guitarist elaborated like never before on the Arab side of his life, including how he grew up in Boston speaking Arabic, how he listened frequently in his childhood to Arabic music, how his paternal grandparents were born and raised in Lebanon, and how he was teaching his own son to speak Arabic. Dale who died in 2019 at age 81, also talked about his relationship with filmmaker Quentin Tarantino, whose 1994 film Pulp Fiction introduced Miserlou to a new generation of people but did so in a way that completely disconnected and ignored Miserlou's Arab roots. This theme of "disconnection" and "unawareness" was a pattern throughout Al' America: Travels Through America's Arab and Islamic Roots – whether it was Curiel's chapter on Christopher Columbus and the way that Columbus openly thanked Muslim and Arab cartographers for helping him discover new lands; whether it was Curiel's chapter on Arabic music and its influence on The Doors and other American rock groups; whether it was Curiel's chapter on Arabic words that American English has adopted with relatively few changes – as in the English words alcohol, algebra, bazaar, magazine, and syrup; and whether it was Curiel's chapter on Islamic architecture and its influence on historic buildings around the United States – and Islamic architecture's influence on more modern buildings like the original World Trade Center buildings that Japanese-American architect Minoru Yamasaki designed in 1962 with Islamic architecture specifically embedded in the two skyscrapers' base levels.
The first cross-disciplinary book to spotlight Arab and Muslim culture in the United States, Al' America received a 2008 American Book Award from the Before Columbus Foundation (see also here and here); was named one of 2008's Top 10 books by London journalist Joel Schalit; was widely praised by reviewers in the Washington Post, Mother Jones, and Publishers Weekly (see the next paragraph); and was chosen as an "Outstanding Academic Title of 2009" by Choice magazine, which is the review journal of the Association of College and Research Libraries. More than 700 libraries around the world have the book, including the British Library; Canada's national library; the National Library of Australia; the National Library of China in Beijing; Germany's Universitatsbibliothek Erlangen-Nurnberg and Goethe University in Frankfurt; and libraries at Harvard, Yale, Georgetown, MIT, the U.S. Army War College, the U.S. Naval Academy, the U.S. Air Force, the U.S. Embassy in Mexico City, the University of Toronto, Cambridge University, the University of London's School of Oriental and African Studies, the American University in Cairo, and Turkey's Middle East Technical University in Ankara. Al' America was translated into Arabic by Arab Scientific Publishers, the Beirut publishing house that has also brought out Michelle Obama's biography, The Da Vinci Code, and other titles.
(Click here for more about Al' America – including images, and excerpts of reviews from the Washington Post, which called it "a pleasurable read" and said that, "Curiel, a veteran reporter for the San Francisco Chronicle, focuses not so much on the personal stories or sociology of Muslims and Arabs in America as he does on the myriad aspects of American culture that have been influenced by them" and that, "The author's intent here is pure; his eye for telling detail, sharp;" from Choice magazine, which in a review by Aminah McCloud, Professor of Religious Studies and Director of Islamic World Studies program at DePaul University, said, "Esteemed journalist Jonathan Curiel takes the reader on a marvelously constructed sightseeing tour of the US's relationships with Islam and Arab culture. . . . Summing Up: Essential"; from Mother Jones, where reviewer Eric Liebetrau, who's the managing editor and nonfiction editor of Kirkus Reviews, compared the book to The Irish in America, a 1997 book that was the companion volume to a 1998 PBS documentary series – with Liebetrau writing that "In the fine tradition of The Irish in America, Jonathan Curiel, a reporter for the San Francisco Chronicle, puts the USA through a sieve and sorts out Muslim influences on American culture. . . . . Curiel predicts Arab culture will transcend even the post-9/11 climate of racism and stereotyping"; from the Seattle Times, which said "Curiel shares years of observation from covering Arab and Muslim issues in the United States and abroad, plus the fruit of more recent research"; and from Publishers Weekly, which said, "Amid a heightened wave of xenophobia directed at Arabs and Muslims, San Francisco Chronicle writer Curiel reminds readers of a rich store of cultural borrowings and relationships that have gone deep into the very fabric of American society, including its most precious symbols and artifacts. . . . . Curiel's cultural odyssey moves swiftly and engagingly across time and geography . . . His research and focused interviews with leading scholars and musicians yield many surprises and leave little doubt about a crucial historical connection too easily forgotten in facile appeals to American identity." Click here to watch a two-minute animated YouTube video that summarizes some of the book's key points.)
From October of 2005 to April of 2006, Curiel was a Reuters Foundation Fellow at England's Oxford University (see also here), where he researched and wrote a 10,000-word paper on the historic impact of Islamic architecture on synagogue and church architecture. Completed under the advisement of Oxford architecture professor Ruba Kana'an, the paper featured research at Oxford University and research and reporting from London, Berlin, and from Le Puy-en-Velay – a hilltop city in southern France where the Crusades started, plotted by church leaders from an 11th-century cathedral that was actually embedded with Islamic architecture from France's cultural relationship with Islamic Spain. (Click here to read Curiel's reflection about his research and reporting in Le Puy-en-Velay – written on December 31, 2020, and published on Medium with the headline, "Why a hilltop French cathedral from the 11th century gives me hope for the year 2021.") Germany's Gerda Henkel Foundation, which funds historical humanities (primarily at the academic level), supported Curiel's history-oriented Oxford University fellowship – and also funded Curiel's research for Al' America: Travels Through America's Arab and Islamic Roots (see also here, here, and here). The fellowship – which let Curiel and other fellows also attend classes at Oxford – has brought international journalists to study at the British university since 1983, when the program's first fellows were from India and Kenya. The fellowship is now part of the Reuters Institute for the Study of Journalism. (The Thomson Reuters Foundation funds the institute and the overall fellowship program, which is connected with Oxford's Department of Politics and International Relations and with Oxford's Green Templeton College. The fellowship regularly brings back fellows for events. See here, here, and here, and also this 2012 flickr photo – which the Reuters Institute for the Study of Journalism posted on the institute's flickr photo stream – that shows Curiel at Oxford with other journalism fellows.)
During the 1993-1994 academic year, Curiel lived in Lahore, Pakistan, where he taught journalism as a Fulbright Scholar at the University of the Punjab – chosen for the position by the Council for International Exchange of Scholars. The University of the Punjab is Pakistan's oldest public university, dating to 1854 when the British government controlled the Indian subcontinent and established the university as the region's fourth one. Besides teaching classes at the university, Curiel participated in seminars, advised students on thesis projects, lectured at other universities, lectured at the U.S. Consulate's American Center, advised The News (the largest English-language daily newspaper in Lahore) on stories and editing, and gave workshops for journalists from such news organizations as The Associated Press of Pakistan, The Nation, The Pakistan Times, and The Frontier Post.
In 2005, Curiel's work for the San Francisco Chronicle was honored by Columbia University's Graduate School of Journalism. Curiel, a staff member at the Chronicle from April of 1985 to August of 2009, was one of a select number of American journalists – including CBS 60 Minutes correspondents Ed Bradley and Mike Wallace, and New York Times journalist David Gonzalez – whom Columbia University cited for doing outstanding articles or programs on race and ethnicity, in a journalism competition judged by some of the same panelists who decided that year's Pulitzer Prizes. Columbia's Graduate School of Journalism cited Curiel's Chronicle reporting on Muslim and Arab communities, which included coverage of politics, religion, cultural affairs, and other areas related to Muslim and Arab communities. Columbia University flew Curiel and other competition recipients to New York to receive the honor, and Curiel and other recipients presented their work at a June 9-11, 2005 workshop on race and ethnicity at Columbia University's Graduate School of Journalism. As noted on the press release from Columbia University, the Ford Foundation sponsored the workshop, which was then in its seventh year and was created to promote multicultural sensitivity in newsrooms around the United States.
Beyond reporting on Arab and Muslim communities for the Chronicle – where he started as an editorial assistant in sports and, among later positions, was a City Hall reporter (see here, here, here, and here) – and beyond reporting from the Middle East after 9/11, Curiel interviewed foreign leaders, wrote analysis pieces on news subjects, and regularly wrote about the arts. As one of the few Chronicle staff writers who reported and wrote about both hard news and the arts, he was the first Chronicle staff writer to write regularly about Islam and the Arab world from a cultural standpoint. And Curiel was the first Chronicle staff writer to write regularly about African music, music from India, and other non-American music with a rigor that other staff writers were devoting to rock, jazz, and classical music.
Exemplifying Curiel's range of Chronicle articles:
Stories or reviews about Martha Stewart, Deion Sanders, Eminem, Woody Allen, Gore Vidal, and Charles Schulz – plus a story from Canada about a group of Golden Gate Bridge pranksters: A front-page story that explained how Martha Stewart benefited financially from her imprisonment; a movie review of the Eminem drama 8 Mile; an exclusive 1994 interview with NFL star Deion Sanders, who was then with the San Francisco 49ers, as he embarked on what he believed would be the start of a long rap career; a 1992 story that explained why so few African-Americans played in the National Hockey League, which featured interviews with then-current Black NHL players talking about race and sports in the United States and Canada; a 1992 reported article about the emergence of Woody Allen support groups in the wake of Allen's alleged abuse of an adopted daughter and his now-admitted sexual relationship with another adopted daughter; an exclusive 2002 interview with writer Gore Vidal, in which Vidal talked about politics, literature, and foreign affairs (mostly about 9/11 and President George W. Bush); a front-page story that was the Chronicle's obituary for Peanuts creator Charles Schulz – an obituary that Curiel was the lead reporter on and that he wrote and reported with another Chronicle staff writer (Pamela Podger); and a front-page story from Vancouver, British Columbia about the student-engineering group that dangled a VW Bug over the Golden Gate Bridge (a prank that generated international headlines in February 2001).
Movie review of "Enron"; exclusive interviews with Watergate figure John Dean and journalist Robert Fisk; reported opinion pieces about U.S. government's 9/11 Commission and its Guantanamo Bay detention facility: A movie profile of documentarian Alex Gibney, in tandem with a movie review of Gibney's film, Enron: The Smartest Guys in the Room; a feature story on the PBS documentary Watergate Plus 30: Shadow of History, which featured excerpts from an exclusive interview Curiel did with John Dean, who was Richard Nixon's primary White House attorney; a 2003 opinion piece that was also an interview with British journalist Robert Fisk, in which Fisk – who covered the Middle East for decades for such British publications as The Times and The Independent – belittled the the idea of "objective journalism," belittled the New York Times' coverage of U.S.-led wars ("I think the New York Times should be called, 'American officials say' "), and explained the complicated journalistic relationship he had with Osama bin Laden, and how he treated bin Laden like any other interview subject: It was Fisk who decided the terms of an interview, not bin Laden (in its 2020 obituary for Robert Fisk, the New York Times quoted Curiel's interview with Fisk – but only Fisk's comments about bin Laden, not Fisk's opinion of the New York Times, in contrast to Jim Romenesko of the Poynter Institute, who reported on Curiel's interview a day after Curiel's opinion piece appeared in the San Francisco Chronicle); a 2004 reported opinion piece that examined why the U.S. government's 9/11 Commission was so problematic – and that featured excerpts of an interview Curiel did with former U.S. Senator Gary Hart and of interviews Curiel did with people who lost loved ones in the 9/11 terrorist attacks; and a 2006 reported opinion piece on the U.S. government's Guantanamo Bay detention facility, which featured an interview with Ruhal Ahmed, a former detainee from England who said he was tortured after U.S. forces captured him in Afghanistan – and which also featured an interview with Richard Samp, chief counsel for the Washington Legal Foundation, who supported the U.S. government's use of Guantanamo Bay.
Reported opinion pieces about privacy, FBI surveillance, John Coltrane and civil rights, women bloggers in Iraq: A 2006 reported opinion piece on privacy and the dangerous ways technology was intervening in people's everyday lives that was headlined in all-capital letters, "THE LAST DAYS OF PRIVACY" and that had the sub-headline, "As technology makes life richer and easier, we leave a trail of information that is susceptible to prying eyes" (accompanying the opinion piece: a 20-minute podcast talk, which is online here, that Curiel did with his then-editor, Jim Finefrock); a 2006 reported opinion piece on the FBI's 1970s surveillance of John Lennon that connected the surveillance to previous decades of surveillance that targeted such other musicians and artists as Pete Seeger, Pablo Picasso, Charlie Chaplin, Paul Robeson, Lenny Bruce, and Allen Ginsberg (accompanying the piece: a 20-minute podcast interview, which is online here, that Curiel did with music scholar Glenn Gass); a 2007 reported opinion piece that explained how jazz saxophonist John Coltrane supported Martin Luther King, Jr. and the wider civil rights movement through songs like Alabama; and a 2007 reported opinion piece on Iraqi women bloggers who risked their lives to write and publish reports during the U.S.-led war in Iraq (accompanying the piece: a 20-minute podcast interview with the Iraqi blogger called "Neurotic Iraqi Wife," who spoke to Curiel from her home in Baghdad's fortified Green Zone as bombs fell nearby, in an interview that is also linked here).
Book reviews about Palestinian poet Mahmoud Darwish and American journalist Daniel Pearl, music profile of Zimbabwean singer Thomas Mapfumo, music review and article about Malian singer and instrumentalist Issa Bagayogo, and album review of Ali Farka Touré's Niafunke: A book review of a new release from Palestinian poet Mahmoud Darwish, Unfortunately, It Was Paradise; a review of two books on the life and death of Wall Street Journal reporter Daniel Pearl – followed two years later by a Chronicle interview with Daniel Pearl's father, Judea Pearl, a UCLA professor who established a foundation in his son's memory that promotes interfaith dialogue between Judaism and Islam; a music profile of Zimbabwean singer Thomas Mapfumo; an album review of a new release by Malian singer Issa Bagayogo, several years after interviewing Bagayogo (and Algerian singer Cheikha Rimitti) for a feature article about a French pop music tour; and an album review of Ali Farka Touré's Niafunke.
Reported story and reported opinion piece on homelessness; book review on the power of non-violence in the wake of war; movie review about poetry in a time of war; story from Pakistan on war-time refugees; story from Prague about the city's economic woes: A news story that examined San Francisco's homeless policies and entailed spending the night in San Francisco's largest, most controversial homeless facility; a reported opinion piece on Iraqi War veterans who became homeless after returning from fighting for the United States  military; a 1991 essay on traveling in Baghdad and Iraq in the summer of 1990 – travels that preceded Iraq's 1991 invasion of Kuwait and the war that ensued; a 1991 news story on hatred directed at Arab Americans; a 1993 story reported from Pakistan's capital, Islamabad, about a refugee camp for hundreds of displaced Bosnian Muslims who had fled their homes in the wake of the Bosnian War – a story that featured interviews with camp refugees who detailed their gratitude but also their conflicted feelings of grief and trauma; a 1990 story reported from Prague about the economic difficulties – fueled by tourism – that were suddenly enveloping the city and the entire country of Czechoslovakia (which was the name of the country that has since splintered into the Czech Republic and Slovakia); a 2003 book review of The Unconquerable World, Jonathan Schell's historic look at the non-violence movement around the world; and a 2005 movie review of Voices in Wartime, a documentary that looks at the ways in which poetry helps people come to terms with conflict.
Exclusive interview with Condoleezza Rice; reported opinion piece on Kim Jung Il; profile of Afghan community in Fremont; reported story about a New Jersey mosque 1 Year after 9/11; reported essay from Tehran; reported story from near Timbuktu: An exclusive 1993 interview with Condoleezza Rice, who was then a Stanford political science professor newly arrived from Washington, DC, where she had been a national security adviser to President George H.W. Bush; an opinion piece that was also an exclusive interview with Jerry Brown, who was then mayor of Oakland, California; a reported opinion piece on North Korean leader Kim Jong Il that analyzed his psychological state; an extensively reported March 2001 profile of the Afghan community centered around Fremont's "Little Kabul" that was one of the few U.S. media stories to spotlight a community that – after 9/11 – was covered by media from around the world, including by Britain's The Economist for its Nov. 1, 2001 edition; a reported story about a mosque in Jersey City, New Jersey – part of a special Chronicle series, "An American Portrait," that featured stories around the United States written by Chronicle staff writers one year after 9/11; a reported essay from Tehran about life in Iran's capital, in parallel with a reported feature story on Iran's biggest film festival and why cinema has always been an important window into Iranian life, even under the rule of religious clerics; and a reported story from near Timbuktu, Mali about a music festival in the Sahara Desert that featured such musicians as Mali's Ali Farka Toure and Led Zeppelin's Robert Plant.
Exclusive interviews with Noam Chomsky, Edward Said, Ehud Barak, and Benazir Bhutto; a reported opinion piece about Bhutto and Pakistan: An exclusive interview with linguist Noam Chomsky, who called out what he said were U.S. wartime bombings that amounted to terrorism; an exclusive interview with Palestinian scholar and author Edward Said in February 2003 – one of Said's last media interviews before his death from cancer in September 2003, when Curiel wrote Said's obituary for the Chronicle, which featured excerpts of Said's earlier Chronicle interview and a newly reported remembrance from Daniel Barenboim, the Jewish conductor and Israeli citizen who collaborated with Said on a musical project; an exclusive interview with former Israeli Prime Minister Ehud Barak for an article that also analyzed a new Middle East peace initiative; and an exclusive podcast interview with ex-Pakistan Prime Minister Benazir Bhutto (one of her last American media interviews before her assassination in Pakistan, listen to the interview here) in parallel with a reported opinion piece on her renewed campaign to lead Pakistan.
Exclusive interviews with Wangari Maathai, Paul Kagame, and Romeo Dallaire; a reported opinion piece about Kagame and Rwanda: An exclusive interview with Wangari Maathai – the Kenyan environmentalist and first woman from Africa to be awarded the Nobel Peace Prize – who urged then-President George W. Bush to forgive the tens of millions of dollars that her country owed the United States; an exclusive interview with Rwanda President Paul Kagame, who said he was considering sending troops into eastern Congo to disarm Hutu rebels who were reportedly attacking his country; a separate reported opinion piece about Rwanda and Paul Kagame that explained why, despite being praised by world leaders for ending Rwanda's 1994 genocide, Kagame was highly criticized by Amnesty International and Human Rights Watch, by many Rwandans for oppressing Rwandans' civic freedoms, and by many Congolese for orchestrating killings that they say have claimed millions of lives in the Democratic Republic of the Congo; and an exclusive interview with Romeo Dallaire – who directed the United Nations' peacekeeping force for Rwanda between 1993 and 1994 – related to the documentary about him, Shake Hands With the Devil: The Journey of Romeo Dallaire.
A reported opinion piece about the U.N.'s non-designation of "genocide" in Darfur, a reported opinion piece about the International Court of Justice, an exclusive interview with ex-U.N. Secretary-General Boutros Boutros Ghali: A reported opinion piece on a controversial United Nations assessment of massacres in Darfur, Sudan – where the United Nations refused to use the word "genocide" (the opinion piece was adopted into a chapter of a 2010 book for young adults called The Rwandan Genocide; see here, here, and here); a reported opinion piece about the 2007 ruling by the International Court of Justice, the United Nations' judicial authority, that cleared Serbia's government of wrongdoing in the 1991-1995 Balkans crisis despite overwhelming evidence that Serbia encouraged the massacre of thousands of men, women and children; and an exclusive interview with former United Nations Secretary-General Boutros Boutros-Ghali, published on the 60th anniversary of the United Nations' charter.
A reported opinion piece about Saudi Arabia's diplomatic efforts in the U.S.; exclusive interviews with Daniel Ellsberg, George Schultz, Robert McNamara, and Jimmy Carter; a reported opinion piece about George W. Bush: A reported 2006 opinion piece on Saudi Arabia's then-new diplomatic efforts in the United States, which featured an exclusive interview in Washington, DC with Saudi Arabia's ambassador, Prince Turki Al Faisal; a series of interviews in 2002 with prominent figures – including political activist Daniel Ellsberg, former U.S. Ambassador to Israel and Egypt Edward Walker, and former U.S. Secretary of State George Shultz – talking about the possibility of a U.S.-led war in Iraq, and the reasons behind the war build-up; an exclusive interview with Robert McNamara, John F. Kennedy's Secretary of Defense, related to Errol Morris' controversial documentary on McNamara, The Fog of War: Eleven Lessons from the Life of Robert S. McNamara; an exclusive podcast interview with former U.S. President Jimmy Carter (see also here); and a reported opinion piece that explained how George W. Bush's response to Hurricane Katrina sank his presidency. (For links to hundreds of more articles from the San Francisco Chronicle, see this website's Articles pages, which are categorized by such sections as "Politics-Social Affairs-International Affairs" and "Film" and "Music.")
One of the Curiel's most significant San Francisco Chronicle reported opinion pieces: His 2004 reported opinion piece on the historic connection between Blues music and Islam's call to prayer, which he was inspired to report and write after seeing passages about the subject in the 1998 edition of Dr. Sylviane Diouf's book Servants of Allah: African Muslims Enslaved in the Americas. Curiel interviewed Dr. Diouf for his Chronicle opinion piece – leading with details of Dr. Diouf's research that expanded on Dr. Diouf's personal experience with the subject. For his own book Al' America: Travels Through America's Arab and Islamic Roots, Curiel expanded on his original 2004 article by, among other things, flying to New Orleans to interview Dr. Ibrahima Seck, a Senegalese professor who's an expert on the connections between Blues music and West Africa. Dr. Seck, who is now at Cheikh Anta Diop University in Dakar, was in 2008 the only academic in Africa who was lecturing on the connection between the Blues and West Africa. (Dr. Seck is also known as the founder of Senegal's Bouki Blues Festival; see here, here, and here.) In 2006, a different expanded version of Curiel's 2004 reported opinion piece was the cover story for the July/August issue of AramcoWorld, the bimonthly magazine that spotlights the Arab and Muslim world and its connection with the wider world. (Curiel has reported and written three other long-form articles for AramcoWorld – which are linked below in paragraphs that detail Curiel's 30-year career as a freelance writer for such publications as the New York Times, Wall Street Journal, Christian Science Monitor, Columbia Journalism Review, KQED, SF Weekly, and San Francisco Classical Voice.)
For the New York Times, Curiel has reported and written about Fremont's Afghan community, a Gertrude Stein art exhibit, and a Jewish film festival. He has also written about business for the Wall Street Journal (see his other Wall Street Journal articles here and here); for the Christian Science Monitor from Fez, Morocco about an important music festival (see here for Curiel's other reported Moroccan music story for the Christian Science Monitor, and here and here for his Christian Science Monitor stories on Christian rock music); for the Columbia Journalism Review (see also here) – reporting and writing a "CJR Currents" piece in 2003 on WorldLink TV and its Mosaic show, which was rebroadcasting Arabic-language TV news reports (subtitled in English) of the U.S.-led war in Iraq; for American Journalism Review – reporting a story from Tokyo on the Japanese media for the magazine's January-February 1993 issue; Editor & Publisher's issue of August 3, 1991, for which Curiel reported and wrote its de facto cover story, "Gay Newspapers," which was the first major media story to profile the extensive history and then-current state of gay and lesbian newspapers (see also here); Salon, for which he wrote about a tour of stalwart African musicians, including Salif Keita; GlobalPost, the foreign affairs site that became part of Public Radio International's "The World" (see also here); Trouw, a prominent Netherlands newspaper based in Amsterdam that published, in Dutch, Curiel's opinion on the future of newspapers; The Advocate, the LGBTQ magazine for which he wrote a cover story on San Francisco's domestic partners ordinance that included an exclusive interview with then-San Francisco mayor Willie Brown (see references to Curiel's other Advocate stories here and here); Tablet, the online magazine devoted to Jewish life and culture, for which he wrote about "Kosher Gospel" musician Joshua Nelson; AramcoWorld, the bimonthly magazine that spotlights the Arab and Muslim world and its connection with the wider world, for which he reported from Atlanta to write a story on Muslim-American slave Omar ibn Said (later cited by the Washington Post), for which he reported from New York and Hilton Head, South Carolina to write a story on Arab-American scholar Jack Shaheen (cited by National Public Radio in its obituary on Shaheen), and for which he reported from Los Angeles for a story about Saudi Arabia's new generation of filmmakers; KQED, the San Francisco NPR and PBS affiliate, where Curiel was an arts blogger for seven years; SF Weekly, the arts and news outlet that was once part of a national media chain that included LA Weekly and The Village Voice, where Curiel was an art critic for 11 years; San Francisco Classical Voice, for which he reviewed jazz saxophonist Roscoe Mitchell's world premiere of two new compositions, wrote a story on jazz singer Michelle Jacques' Great Migration suite called "Daughters of the Delta," wrote a story that explained how the Malian group Tinariwen helped transform world music, and reported and wrote a story on an acclaimed dance troupe founded by choreographer Chanel "Byb" Bibene, who was born and raised in the Republic of the Congo; San Francisco Examiner, where Curiel wrote a front-page review of a major exhibit by artist Alice Neel, and reviewed a major exhibit by artist Carlos Villa, for which he also photographed street art of Villa that ran with the review (see also here); San Francisco Standard (see also here and here), for which he wrote about art and music; SFJAZZ's magazine, for which he profiled jazz guitarist Julian Lage and profiled the Preservation Hall Jazz Band and its collaboration with Tarriona "Tank" Ball; Los Angeles Times, for which he wrote a reported magazine story on a Northern California secessionist movement; Detroit Free Press, for which he wrote a front-page article on the anniversary of a notable San Francisco earthquake; Celebrated Living, the American Airlines magazine, for which he reported and wrote a major story and four profiles around San Francisco's art scene (see Pages 64-72 of linked PDF); the online catalogue of the art exhibit "Ed Moses: Gesture," at Brian Gross Fine Art, for which he wrote an essay about Moses' art; and The Wire, the London music magazine, for which Curiel wrote a "Global Ear" feature based on reporting from Mali's Sahara Desert music festival.
Curiel has also done freelance work for Maclean's magazine, Canada's equivalent of Time and Newsweek, for which he did an exclusive Cairo interview in 1990 with Egyptian novelist Naguib Mahfouz (read here why the interview never ran in Maclean's but was published online in 2009); TV Guide, for which he interviewed Survivor contestant Stacey Stillman; SPORT magazine, for which he wrote an exclusive story on the faulty eyesight of then-Golden State Warriors player Terry Teagle; and True/Slant, where he was a blogger from March of 2009 to July of 2010 and wrote about everything from visiting Michael Jackson's Los Angeles cemetery to why Ronald Reagan would have applauded Barack Obama's Nobel Prize. Among the media outlets that cited Curiel's True/Slant writings: The Atlantic, which cited Curiel's critique of Jake Gyllenhaal's "cognitive dissonance" role in the movie "Prince of Persia"; Newser, which devoted a posting to Curiel's critique of Obama's Nobel; and Gawker, which devoted a posting to Curiel's review of an old book authored by former U.S. Vice President Dick Cheney.
Curiel's articles have been reprinted in such publications as The Globe and Mail, Canada's national daily newspaper, which republished Curiel's Chronicle article from Hama, Syria about the Muslim Brotherhood and the Syrian government, and how Syrians were trying to move past the country's violent history; Chicago Sun-Times, which reprinted Curiel's Chronicle review of two Daniel Pearl books; Chicago Tribune, which republished Curiel's Chronicle article explaining Iraq's Fedayeen, whom Saddam Hussein controlled; Atlanta Journal-Constitution, which republished Curiel's Chronicle music article on Basque musician Kepa Junkera and several of Curiel's Chronicle movie reviews; Orange County Register; Seattle Post-Intelligencer; Hartford Courant; Houston Chronicle; Detroit Free Press (beyond the freelance stories he wrote for them); Tennessean in Nashville and Edmonton Journal in Edmonton, Canada – two of many papers that published Curiel's 1992 Chronicle story on Woody Allen support groups; New York Post; and New York Daily News.
At London's Guardian, media columnist Roy Greenslade devoted a March 5, 2007 blog column to review Curiel's reported Chronicle opinion piece about how newspapers – typified by the London tabloid The Sun – were increasingly relying on coverage of sex and celebrities to draw readers. ("Curiel points to developments in the States that suggest papers might indeed be taking the British route to attract audiences," Greenslade wrote, before telling Guardian readers that British audiences should also be concerned. "It's a continuation of the old dumbing down debate, of course, but we shouldn't ignore it because of that, whichever side of the Atlantic we work on.") More recently, Curiel's writing has been cited by such media outlets as the Washington Post, USA Today, Daily Kos, and 48hills – and by Merriam-Webster, which cited Curiel's metaphorical usage in an SF Weekly art review about work by Egyptian artist Taha Heydari.
Among the many general-interest and scholarly books that have cited Curiel's reporting in the San Francisco Chronicle, SF Weekly, and other media outlets: The second edition of The 9/11 Encyclopedia (ABC-CLIO, 2011) – edited by Stephen E. Atkins, former head of collection development at Texas A&M Libraries – which recommended Curiel's Sept. 3, 2006 reported opinion piece in the San Francisco Chronicle that was headlined "The Conspiracy to Rewrite 9/11" and had the sub-headline, "Conspiracy theorists insist the U.S. government, not terrorists, staged the devastating attacks"; and Museums and Wealth: The Politics of Contemporary Art Collections (Bloomsbury, 2022) – by art scholar Nizan Shaked – which cited Curiel's SF Weekly art review of June 24, 2010, "At SFMOMA, Donald Fisher's Art Collection Proves Surprisingly Diverse." (The linked SF Weekly art review is just the first two paragraphs of the original review, since SF Weekly's online archives are incomplete.)
In the Fall 2009 semester, Curiel was a lecturer at the UCLA Herb Alpert School of Music in Los Angeles, where he taught writing, interviewing, and other journalism practices to undergraduate and graduate students, in a class ("Internet Marketing and Publishing for Musicians") to give them greater skills beyond music. Among other assignments, students in Curiel's UCLA class wrote and published blog posts on the UCLA Herb Alpert School of Music's website, interviewed and wrote about UCLA Herb Alpert School of Music faculty, and interviewed and wrote about Herb Alpert and his wife, the singer Lani Hall, who together visited Curiel's class for an hour-long session that ended with a surprise visit by guitarist Kenny Burrell, a longtime friend of Alpert's who was then Director of Jazz Studies at the UCLA Herb Alpert School of Music.
In February of 2010, Curiel was an O'Donnell Visiting Educator at Whitman College in Walla Walla, Washington, where he gave a series of lectures related to his book Al' America: Travels Through America's Arab and Islamic Roots. Curiel's primary public talk on Feb. 3, 2010 was titled, "From the Alamo to Elvis Presley – How Arab and Muslim Culture Has Changed America for the Better." (The main newspaper in Walla Walla, Washington covered Curiel's public talk.) Among Curiel's Whitman College lectures, he taught one-day classes to students about music from the Arab and Muslim world, about Islamic architecture, and about how the media covers Islamic culture. Organized through Whitman College's Center for Global Studies, the O'Donnell Visiting Educator program invites subject experts with experience in international affairs to lecture at the liberal arts college. (Other O'Donnell Visiting Educators have been journalists Mark Danner and James Fallows; graphic novelist/journalist Joe Sacco; novelist Sorayya Khan; theologian Amina Wadud; economist Inder Sud; and sitarist Ustad Usman Khan.)
In May of 2010, Curiel became art critic for SF Weekly (see also here), where he wrote reviews of gallery and museum exhibits – as in his June 2021 review of a major Raymond Saunders retrospective, in which Curiel reminded readers that Sanders has never wanted his art labeled as "Black art," and Curiel's 2019 review of photographs that show Native American lives in the 1860s; conducted in-depth Q&As – as with writer Fran Lebowitz (interviewed about her friendship with photographer Peter Hujar), literary figure Lawrence Ferlinghetti, New Yorker cartoonist Mark Ulriksen, painter Chuck Close, painter Wayne Thiebaud, sculptor and painter Richard Serra, Alabama multi-media artist and singer Lonnie Holley, multi-media artist Lynn Hershman (see also here), and Palestinian visual artist Yazan Khalili; originated and wrote the first street-art column in traditional American media for which he also took photos that were published, and wrote cover stories about San Francisco street artists surviving the city's gentrification (see also here), and about queer street art, which was the first major U.S. media profile of the genre (see also here); reported on non-art stories, such as an exclusive interview with choreographer Bill T. Jones about his touring Broadway play Fela! (see also here); wrote an essay on what some people call his resemblance to Howard Stern – an essay that explained Curiel's hatred of Stern but also detailed the many contradictions of their resemblance, and a few bona fide similarities (the essay was republished on Medium in December 2020); and reported long-form stories about the political and activist group the Black Panthers and about Syrian refugees who found refuge in California (both long-form articles were cover stories) and about Teotihuacan, the ancient pyramid site, which he reported from the site on the outskirts of Mexico City.
Also in 2010, Curiel was named a journalism juror for World Hunger Year's annual Harry Chapin Media Awards, which entailed judging the competition and flying to the New York ceremony to introduce and present the filmmaking award; and an arts blogger for KQED, the main San Francisco affiliate of PBS and NPR (see also here). At KQED, Curiel wrote about film, music, literature, and other subjects – as in a review of a Paul McCartney documentary; an essay on listening to songs on repeat; an essay on how to listen to songs in a language you don't understand; an essay on why John Coltrane's A Love Supreme is still a musical revelation; an exclusive interview with jazz saxophonist Pharoah Sanders, who was a prominent member of Coltrane's last group and is himself a jazz icon; an interview/article about choreographer and dancer Alonzo King; and an article on why The New Yorker's cartoon caption contest is so inconsistent, which featured an exclusive interview with New Yorker cartoon editor Robert Mankoff. (Curiel was a Harry Chapin Media Awards juror for two years, until World Hunger Year discontinued the competition; wrote for KQED until 2017; and wrote for SF Weekly through September 2021, when the 40-year-old media outlet announced it would cease publishing. Many more of Curiel's KQED and SF Weekly articles are linked at this website's Articles pages.)
Also in 2010, Curiel was named a writing consultant for the United Nations Development Programme, the United Nations' agency that works in more than 150 countries to eradicate poverty and reduce inequalities and exclusion. Working for the United Nations online from San Francisco, Curiel edited a series of economic reports from UNDP program officers who wrote from and about Mali, Brazil, Thailand, and other countries. Curiel also worked with United Nations officers to write proposed media op-eds and other material, including an address by its then-director, Helen Clark, who is New Zealand's former Prime Minister. Curiel also wrote a series of articles – internal to UNDP and the United Nations – for the September 2010 Summit in New York that reviewed progress of the 2015 Millennium Development Goals. Leaders from every country attended the Millennium Development Goals summit, which generated international headlines as it advanced goals to increase educational, health, and living standards in the world's developing countries. For an internal-to-the-United Nations article timed to the summit, Curiel did an email interview with John Kerry, who then chaired the U.S. Senate's Committee on Foreign Relations. Kerry told Curiel that his support for UNDP was unwavering. In the article, which was headlined, "John Kerry: Why U.S. Should Maintain Its Funding of UNDP," Kerry said that the UNDP helps ensure the world's stability, which is why he advocated "full funding" of the UNDP that year by the Senate Appropriations Committee. Congress was considering a $100 million appropriation to UNDP. "UNDP is working in support of our top national security priorities, including organizing crucial elections for Afghanistan," Kerry told Curiel in the email interview. "If we are committed to winning the war against extremist elements and achieving victory in Afghanistan, we need to help pay for an essential part of that strategy. While $100 million is a difficult sum for the Congress to justify spending in a recession, it is a fraction of the amount we are currently spending on the conflicts in Afghanistan and Iraq." Curiel was a writing consultant with the United Nations from 2010 until 2013, including several months in 2010 with Nicholas McGowan, who had headed the United Nations' Iraqi field mission called UNAMI. (See here, here, here, and here for more about McGowan's work at the United Nations and his post-United Nations career.)
In 2013, Curiel was a fellow with the USC Annenberg/Getty Arts Journalism Program, which brought leading arts journalists to Los Angeles for a 10-day fellowship program sponsored by the Getty Foundation and organized by the University of Southern California's Annenberg School for Communication and Journalism. As noted in the 2013 press announcement from USC: "Fifteen leading arts journalists have been selected as fellows for the prestigious 2013 USC Annenberg/Getty Arts Journalism Program. With support from the Getty Foundation, the program, now in its 12th year, has established a standard of excellence in journalism, a distinguished roster of alumni and a reputation for innovation and vision focused on the future of cultural journalism. This year, 15 fellows have been chosen from an international pool of 197 applicants." During the fellowship, Curiel and the 14 other fellows met leading arts figures throughout the Los Angeles area, including theater director Peter Sellars (who Curiel happened to interview and write about in 2011 for KQED – about Sellars' work The Winds of Destiny, which revisited the U.S. Civil War and the U.S. military campaign in Afghanistan). As part of the Getty Arts Journalism fellowship, Curiel and the program's 14 other fellows participated in the second National Summit on Arts Journalism on Oct. 25, 2013. At the summit, USC Annenberg and the Annenberg Innovation Lab – with support from the Doris Duke Charitable Foundation – had fellows join technologists, entrepreneurs, artists, and behavioral researchers to, in the words of summit organizers, "re-imagine the future of the arts press and to address the question: 'How can non-traditional publishing support a healthy arts ecosystem?' " (For more about the summit, see Page 19 of this link. For more about the first National Summit on Arts Journalism, see this.)
Also in 2013, and again in 2014, Curiel was named a finalist for a Creative Capital | Andy Warhol Foundation Arts Writers Grant, which is awarded to scholars and other researchers and writers who have long-form book projects or current writing practices that grant organizers consider for support. Also in 2014, Curiel judged the Arizona Press Club Awards' "feature blogs" competition, which is part of that state's annual media awards to recognize the best reporting and writing from Arizona journalists. And also in 2014, for Curiel's art reviews in SF Weekly, he won second place in the "Opinion/Criticism" category of that year's Freelance Journalism Awards, sponsored by the Pacific Media Workers Guild.
In 2015, London-based I.B. Tauris (now Bloomsbury, which purchased I.B. Tauris) published Curiel's book, Islam in America, which uses interviews with Muslim leaders from around the United States, reportage from California and the U.S. state of Idaho, and journalistic analysis to detail the long history and current status of the religion in the United States. United Kingdom historian Malise Ruthven wrote the introduction for the book, which is part of a Bloomsbury series of books on Islam around the world. Writing in The Oxford Journal of Islamic Studies, which is published by Oxford University's Centre for Islamic Studies, UC Irvine anthropology professor Karen Leonard called Islam in America "an engaging overview (that) is well written" and "a valuable addition to the available literature on Islam and Muslims in America. . . . The contributions here include an emphasis on early white American converts to Islam and good introductory segments on the Nation of Islam, the Moorish Science Temple, and American Muslim feminists. Curiel also puts race front and centre in many instances, giving valuable references and insights about access to citizenship and relations among Muslims of different backgrounds." Akbar Ahmed, the Ibn Khaldun Chair of Islamic Studies at American University in Washington, D.C., said that, "Jonathan Curiel is to be commended for giving us this closely-argued and highly readable book – as both a labor of love and much needed antidote to prejudice and misunderstanding." Muslim scholar Hamza Yusuf, the co-founder of Zaytuna College, said of the book and Curiel: "Finally, an ethically disinterested observer's clear, concise, and comprehensive survey of the American Muslim community." And in an interview with Minnesota Public Radio, Jaylani Hussein, executive director of the Minnesota branch of the Council on American-Islamic Relations, said Islam in America was one of five books that people should read to know more about Islam. (The other books were The Story of the Qur'an: Its History and Place in Muslim Life, by Ingrid Mattson; Islam: A Short History, by Karen Armstrong; What Everyone Needs to Know About Islam, by John L. Esposito; and In the Footsteps of the Prophet: Lessons from the Life of Muhammad, by Tariq Ramadan.) Islam in America is in almost 850 libraries around the world, including the libraries of Georgetown University, the National Library of Scotland, University of Cambridge, Trinity College (Dublin), University of Zurich, Bibliothèque nationale de France, King Abdul-Aziz Al Saoud Foundation for Islamic Studies and Human Sciences in Casablanca, the National Library of Israel, NYU Abu Dhabi, and American University of Nigeria.
For more than a decade, Curiel moderated panel discussions and did on-stage interviews about global affairs at the Commonwealth Club of California, which is the United States' oldest and largest public affairs forum. Among his recent interviews at the Commonwealth Club: An interview with Northwestern University professor Wendy Pearlman about her book We Crossed a Bridge and It Trembled: Voices From Syria; an interview with Palestinian activist Fadi Elsalameen, about his anti-corruption work, and the state of peace between Palestinians and Israelis; a conversation with Elsalameen and Alex Gladstein, Chief Strategy Officer with the Human Rights Foundation and co-author of The Little Bitcoin Book, about the growing use and importance of bitcoin in the Middle East; an interview with writer Michael David Lukas about his novel. The Last Watchman of Old Cairo; and a panel Curiel moderated that analyzed Donald Trump's polices in the Middle East. (Click here to watch the panel discussion, click here to see Commonwealth Club appearances on C-SPAN, click here to listen to podcasts on the Commonwealth Club website, and click here to go to the Hoover Institution's website and listen to Curiel's 2009 Commonwealth Club event with State Department advisor and Middle East expert Aaron David Miller.)
Curiel has been interviewed by National Public Radio affiliates such as KQED and KCRW; by the BBC/PRI radio show "The World" about Al' America (click here to listen); by the Bob Edwards Show, KPFA and other independent online and radio stations; and twice by BBC radio from London about the life and death of Ravi Shankar (see also here) based on Curiel's years of music writing, including an analysis piece he did for KQED about Ravi Shankar's impact on Western culture and an exclusive interview Curiel did for the San Francisco Chronicle with Ravi Shankar and his daughter Anoushka, who is also a sitar player. (Curiel's two live interview segments with BBC radio on Dec. 11, 2012 were produced by Caroline Anning, who was then a producer for the BBC's global radio show called "Newsday." On Twitter, the BBC World Service posted a Tweet that read: "World music journalist Jonathan Curiel tells #bbcnewsday about the legacy of #Ravi #Shankar http://bit.ly/YYS2cO." The BBC linked to its SoundCloud recording of one of Curiel's two live BBC interviews, which was headlined, "Ravi Shankar – the humble man who rocked music to its foundations." The link has since been removed, but is archived at the Internet Archive here, without the actual recording.) In the fall of 2018, as a brief member of SAG-AFTRA (Screen Actors Guild – American Federation of Television and Radio Artists), Curiel helped produce KQED's "Forum" interview show.
In Tangier, Morocco, Curiel gave a keynote address at Performing Tangier 2008: Borders, Beats and Beyond, an academic conference organized by the Tangier-based International Centre for Performance Studies, the University of London Institute in Paris, the Middle East Center at Middle Tennessee State University, and the Department of European Languages at the University of Wales, Aberystwyth. A graduate of the University of California at Berkeley – where he majored in Mass Communications (a program headed by sociologist Todd Gitlin; see also here), wrote for The Daily Californian, and was a member of the Mortar Board honor society, which recognizes academic achievement and community service – Curiel has also been an invited speaker at the World Affairs Council; Columbia University; Stanford University; Berkeley's Graduate Theological Union; the University of California at Berkeley's Center for Middle Eastern Studies (as part of its Fall 2009 Interdisciplinary Lecture Series; see here); the University of California at Berkeley's Department of South and Southeast Asian Studies (a commencement address to students and faculty); Lawrence Livermore National Laboratory, for a talk about Al' America; City Lights Bookstore in San Francisco, where he was a panelist for a talk about Syria called "SYRIA — Because We Come From Everything: The Poetics of Migration"; Town Hall Seattle, where he talked about Al' America (the Seattle weekly paper The Stranger wrote: "You should go to this one if you like politics, religious studies, or you want to blow your racist relatives' collective minds at Thanksgiving this year"); the Humanities Institute at the University of South Florida; the Jackson, Mississippi conference, "Islamic West Africa's Legacy of Literacy and Music to America and the World," which was sponsored by the National Endowment for the Humanities, hosted by Tougaloo College and the International Museum of Muslim Cultures; the Muslim Educational Centre of Oxford (England); and the Foundation Royaumont outside of Paris, at an early iteration of the conference, "Musiques Orales et Migrations Musicales" (Oral Music and Musical Migrations). He has also spoken at Allameh Tabatabai University in Tehran – a talk given during a 1993 visit to Iran – and has taught journalism courses at UC Berkeley Extension and tutored students at San Francisco State University through its Center for Integration and Improvement of Journalism. In Curiel's last year (2009) at the San Francisco Chronicle, he was the paper's mentor to its Daniel Pearl fellow, who like other Daniel Pearl fellows came from a Muslim-majority country to gain firsthand experience in reporting, writing, editing, and editorial decision-making through a program originated by the Daniel Pearl Foundation. That year at San Francisco City Hall, Curiel was honored by the Arab Cultural and Community Center with a Community Service Award that also went to writer Dave Eggers, journalist Jamal Dajani, attorney and professor George Bisharat, and others.
For Harlan Jacobson's Talk Cinema, Curiel spoke at San Francisco-area screenings about such films as The Kite Runner, The Triplets of Belleville, and the Oscar-winning The Lives of Others and An Inconvenient Truth. For the San Francisco International Film Festival, which is the oldest film festival in the Americas, Curiel was a juror for the $10,000 Skyy Prize competition during the festival's 50th year (see also here). In a 2017 analysis of film-critic reviews in English, which included Curiel's reviews for the San Francisco Chronicle, Gizmodo UK listed Curiel at No. 54 on its list of the world's most contrarian film reviewers. The list featured almost 400 film critics, including The New Yorker's Richard Brody at #13, Roger Ebert at #61, Time's Richard Schickel at #75, and The Village Voice's J. Hoberman at #95.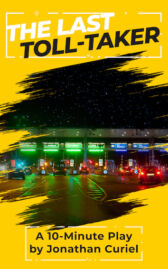 From 2019 to 2021, Curiel wrote six plays. His two full-length plays are The Wailing In-Laws: Amal and Abraham Plan Their Muslim-Jewish Wedding Day, and The A** List: Art and Assassination in the Age of Donald Trump. Curiel's one-act play is Miles Davis Would Have Kicked Your Ass! (Or: Lesson #1 in How to Really Love Jazz), while his 10-minute plays are The Last Toll-Taker: A Golden Gate Bridge Confessional; The Second Date: Lies, Lust, and Longing for Relief from "the Hell That Is Tinder"; and 1 Corner, 4 Strangers – Let the "Diss Course" Begin. For the Austin Film Festival's 2019 playwright competition, one reviewer praised the twists and depth of The A** List, saying: "This drama is a piercing examination of how powerlessness to overcome one's circumstances can lead to dangerous and destructive behavior. Politics of our time, brutish social media exchanges and exposed sexual violence make up the perfect toxic environment for the setting of this story. . . . The playwright's use of irony at the end of the play is provocative." And for the Austin Film Festival's 2021 playwright competition, one reviewer said The Wailing In-Laws had literary elements of a TED Talk, writing: "The wedding of Abraham and Amal oozes with potential: the opinionated family members, the cultural prejudices, the religious conflicts, and the crazy levels of stress and tension that naturally come with the planning of any formal ceremony are the building blocks for dynamic interactions and story conflict. . . . At the core of this play is a couple trying to find unity amidst a world of hate and rivalries that need to be addressed by society." In July 2022, some scripts literary magazine published The Last Toll-Taker as the first play in its new blog series titled "Script Highlight." And the 2023 "Stage It! 10-Minute Play Competition" – hosted by the Centers for the Arts Bonita Springs in Florida – said The Last Toll-Taker's central character has "a unique voice and perspective on the world . . .  genuine, authentic, and empathetic (but with) a dark edge." As published with a cover image, The Last Toll-Taker is also available at stageplays.com.
(Throughout Curiel's writing and journalism career, independent Wikipedia editors have cited Curiel's articles as sources for Wikipedia articles, including while Curiel was a reporter at the San Francisco Chronicle, while he was an arts blogger for KQED, and while he was an art critic at SF Weekly. On July 24, 2013, for example, an independent Wikipedia editor updated and linked Wikipedia's article on DJ Cheb i Sabbah to Curiel's July 21, 2013 interview with Sabbah for KQED. Headlined "Back From the Brink of Cancer, Cheb i Sabbah Spins His Riveting Blend of Global Music," the KQED article was Sabbah's last media interview before he died from cancer on November 6, 2013. Four years earlier, on October 20, 2009, a different independent Wikipedia editor created a basic Wikipedia article about Curiel after Curiel's book Al' America: Travels Through America's Arab and Islamic Roots won an American Book Award. Since that Wikipedia article's creation, other independent Wikipedia contributors – along with Wikipedia bots – have occasionally updated Curiel's Wikipedia article, even as the article has stayed a very basic one. One article update happened on September 1, 2011, just days after Curiel joined the Wikimedia Foundation, which is the San Francisco-based nonprofit organization that runs Wikipedia and that strives – with donor support – to expand a collection of knowledge sources that are in more than 300 languages. [On Nov. 17, 2018, a Wikipedia editor created a one-sentence Wikipedia article about Curiel for Wikipedia's French-language edition. On Jan. 26, 2022, other Wikipedia editors created a two-sentence Wikipedia article about Curiel for Wikipedia's Persian-language edition. And on Jan. 26, 2023, a Wikipedia editor created a three-sentence Wikipedia article about Curiel for Wikipedia's Bengali-language edition.] Wikipedia is the most multilingual website on the Internet, and it's the only top-10 website that's run by a nonprofit. Wikipedia has become a public trust – a trust that people use more than 15 billion times a month, and that independent, volunteer Wikipedia contributors edit more than 10 million times a month. These volunteer contributors believe – like those at the Wikimedia Foundation – in Wikipedia's mission to provide free access to knowledge for everyone, regardless of where people live in the world, regardless of what language people speak, and regardless of what device people use to connect to the Internet. In 2015, Wikipedia and the Wikimedia community of volunteer editors received the Erasmus Prize – one of the world's most prestigious awards, which annually goes to "a person or institution that has made an exceptional contribution to the humanities, the social sciences or the arts, in Europe and beyond." Others who've received the Erasmus Prize include Amnesty International, Czech statesman and writer Václav Havel, Irish President Mary Robinson, writer and Nazi investigator Simon Wiesenthal, painter Marc Chagall, filmmaker Ingmar Bergman, theater director Peter Sellars, and sculptor Henry Moore. Also in 2015, Wikipedia received the Princess of Asturias Award for International Cooperation, as part of a series of annual prizes awarded in Spain by the Princess of Asturias Foundation to individuals, entities, or organizations from around the world who make notable achievements in the sciences, humanities, and public affairs. Others who've received the Princess of Asturias Award for International Cooperation include the United Nations High Commissioner for Refugees, Secretary-General of the United Nations Javier Pérez de Cuéllar, Israeli Prime Minister Yitzhak Rabin and Palestinian leader Yasser Arafat, the United States' Fulbright program, and the World Health Organization. More recently, Wired magazine called Wikipedia "the last best place on the Internet," while other media outlets – and Wikipedia users – have used phrases like, "Wikipedia is a miracle!" and "Where would the world be without Wikipedia?!?" As the Wikimedia Foundation says on its website: "We welcome anyone who shares our vision to join us in collecting and sharing knowledge that fully represents human diversity." Since joining the San Francisco nonprofit, where Curiel is now Lead Development Communications Strategist on its Major Gifts and Foundations team – and where Maryana Iskander, an Oxford-educated Rhodes Scholar, is now Chief Executive Officer – Curiel's book writing, creative writing, freelance journalism, and public talks related to foreign affairs, Islam, and the arts have been, and remain, completely independent from his work at the Wikimedia Foundation.)